Retrieve Deleted Invoice Number
Sometimes it might require deleting or voiding invoices for various reasons. However, those deleted invoices can still be accessed and utilized for the better. Except for the latest invoice, any deleted or voided invoice
number can be retrieved to create a whole new invoice. Here's how you can do it:
Go to the specific Lease Information page.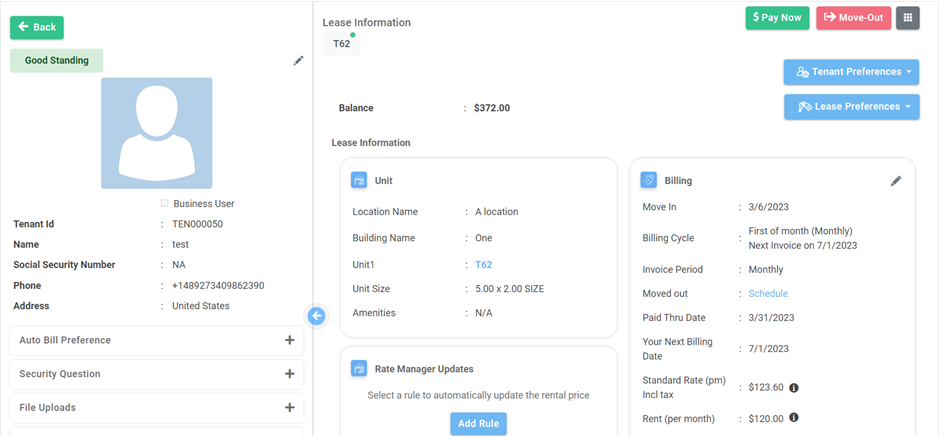 Scroll down and find the Ledger. The list of invoices associated with the lease are shown here.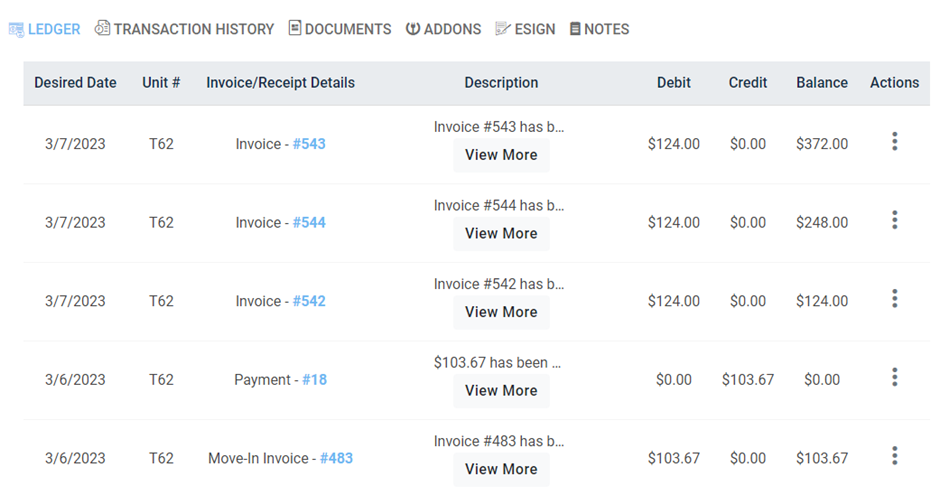 Click the three-dot-menu in the Action column and click Delete.

The deleted invoice can be found in the Deleted invoices column.

Now, as you click Create Invoice, you will be directed to the process of creating a new invoice. Select the deleted invoice number from the dropdown and as you make required changes and click Save, a new invoice will be created using the deleted invoice number.